Helping you become a better data-driven decision maker
Business Intelligence
Indusflow's business intelligence (BI) team will help your organization develop stunning dashboards and reports using Business Intelligence tools like Microsoft Power BI. We'll help you better understand your business by leveraging one of your most valuable assets – your data.



Need help with your business intelligence projects?
Is the lack of internal expertise and know-how delaying your business intelligence projects?
Are you concerned with the cost of hiring data professionals?
Would you love for your staff to be able to build their own reports and dashboards?
Our team of business and technology professionals will help with all aspects of your project lifecycle quicker and at a cost lower than hiring your own team.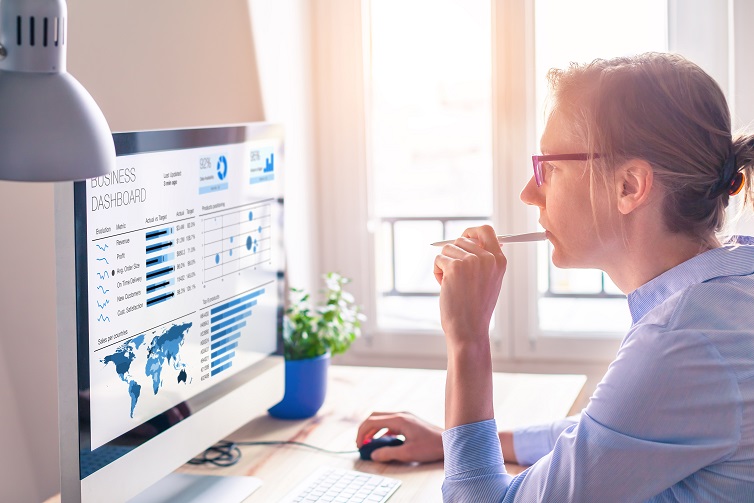 Analyze
Helping you understand your data.
Build
Build dashboards, reports and automation.
Train
Build your business intelligence infrastructure and transfer knowledge to your staff.
Support
Provide ongoing support to your team on difficult tasks.
Let's talk about your business
Our clients lean on our team to get business intelligence solutions built fast.

"We are a fast-paced distributor and needed a partner to help us understand our ERP data. The Indusflow team helped us build sophisticated procurement reports to help keep our inventory optimized and responsive to customer demand."
Mohsin Masood
Controller
Food Supplies Distributing
"Our goal is to empower our sales, operations and financial teams make data-driven decisions. Indusflow has built our BI infrastructure, and provides ongoing training and support to our power users."
James Lambert
Director Systems & Development
The Shandex Group
How to Get Started with our Team
Book a Free Consult
Discuss your vision and priorities. Share ideas. Analyze technical requirements.
Approve Project Roadmap
Develop roadmap of deliverables and costs.
Start Building
Assign a lead consultant and begin analysis.
Tell us about your business intelligence needs
Business Intelligence will help improve your organization's performance culture and competitive advantage.
In the modern digital landscape, data has become king. To be an effective leader you must be able to leverage the myriad sources of data in your organization to gain powerful insights in business performance, processes and customer behavior. With these insights, you and your team can evolve an agile data-driven company culture that is highly responsive to internal and external dynamics.
Many business leaders are frustrated with their business intelligence strategy and tools. They may lack the mental bandwidth to spend time figuring out what metrics and reporting they need to be tracking. Or they may not have the expertise within their organizations to properly execute on business intelligence. Finally, costs to hire the right staff and purchase the right tools may be cost prohibitive. These obstacles may frustrate your ability to lead your business.
At Indusflow Systems, we work with business leaders who wish to leverage the best that information technology has to offer to build efficient, competitive and agile organizations. With our years of experience in ERP, accounting automation, CRM, e-Commerce and software development, our team has executed countless BI projects for our customers. The tools we use include Microsoft Power BI, Microsoft Azure, Sage Intelligence, SQL Server Reporting Services and Microsoft Excel.
We know your time is tight. Our process makes it easy for you to delegate much of your BI needs over to our team. After we agree on a project roadmap, one of our analysts will begin by studying your business and the data it generates. We will then work with your management team to understand what dashboards or reports you wish to generate. Our analyst will then hand over the project to technical experts who will work to automate the extraction, transformation and presentation of your data. Microsoft Power BI is our tool of choice, but we also work with Sage Intelligence and Excel.
If you have business intelligence needs, just reach out to us for a conversation. Our approach is to educate and guide. This way you'll get a roadmap and a good understanding of costs before deciding to begin working with us. 
By making data and key performance indicators (KPIs) available at the fingertips of your staff, you'll see a transformation in your culture. Your people will begin to work harder to meet KPIs. They will make better decisions because they will understand their business and customer behavior. Your customers will be happier because they'll see you becoming a more responsive organization.
You can't afford to delay your data projects in today's increasingly data-driven business environment. Our passion is to help your leadership become more data-driven. Give us a call and start the conversation.
Let's talk about your business

Indusflow Systems is a Toronto-based managed IT services company that provides a comprehensive portfolio of technology services to small and mid-sized organizations. If your organization needs IT leadership and a dependable partner that focuses on customer service, business continuity and security, reach out to us for a no-obligation consultation.
Copyright © 2023 Indusflow Systems. All rights reserved.