Distribution and Warehousing
Managed IT Services and Sage Business Solutions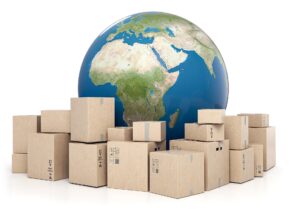 Distribution and warehousing are a booming industry with many moving parts that rely heavily on technology for efficiency and the ability to meet the deliverables on time. Reliable network infrastructure is critical for warehousing as operations depend on the constant flow of data coming in and out through an ERP system that is used to manage inventory, warehousing, sales and purchasing, and accounting. Warehouse operations also often need to integrate with other partners in the supply chain cycle through electronic data interchange (EDI).
Indusflow has a proven track record of ensuring our distribution and warehousing customers are always "on". This means that we proactively keep an eye on your technology infrastructure so that no part of your business is affected by technology downtime.
Services & Solutions
Implementation and ongoing support of Sage 300 ERP along with integrated solutions for CRM, Warehouse Management, Barcoding, eCommerce, EDI and Business Intelligence
Build customized EDI integration with Sage 300, allowing smooth movement of supply chain data between our customer's Sage 300 ERP system and trading partners, with the goal of creating a hands-free EDI process along with required alerts for price discrepancies
Develop sophisticated business intelligence reporting using Sage Intelligence and Sage Enterprise Intelligence
Implement and customize ACCU-DART barcoding software and scanning units for a high-volume manufacturer/distributor
Managed the implementation of Sage eCommerce in a distributor that wanted to give customers and sales reps the ability to order online
Work with customers to design efficient business workflows
Provide comprehensive training to employees to ensure maximum adoption of systems
Implement wide range of Sage 300 third-party add-ons including bin tracking, document management, purchase order workflow and EFT
Provide fully managed IT services to small and mid-sized distributors including network management, IT security, end-user support, servers and workstations, data protection and disaster recovery
Distribution & Warehousing Blog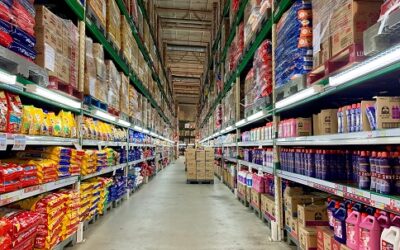 Indusflow Systems develops business intelligence solution to help leading food distributor with procurement forecasting using Sage 300 and Sage Intelligence.
read more
Let's talk about your IT needs.

Indusflow Systems is a Toronto-based managed IT services company that provides a comprehensive portfolio of technology services to small and mid-sized organizations. If your organization needs IT leadership and a dependable partner that focuses on customer service, business continuity and security, reach out to us for a no-obligation consultation.
Copyright © 2023 Indusflow Systems. All rights reserved.