Manufacturing and Industrial
Managed IT Services and Sage Business Solutions
Manufacturers are process and data-driven organizations. Global competition, access to raw materials and a tight labour pool means that manufacturers must optimize how they do business and track production costs carefully. Thus, having access to data and a reliable technology infrastructure is vital.
ERP, MRP, shop floor control, and data analytics are key systems that manufacturers need to manage inventory, warehousing, sales, purchasing and accounting. Downtime means the business is forced to a halt while the problem is diagnosed and then fixed. This reactive approach proves counterproductive to the success of running competitive manufacturing businesses.
Indusflow has a proven track record of ensuring our manufacturing customers are always "on". This means that we proactively keep an eye on your technology infrastructure so that no part of your business is affected by technology downtime.
Services & Solutions
Implement Sage 300 ERP along with job costing and manufacturing modules for made-to-stock and made-to-order operations
Implement Sage CRM for sales and customer service teams and integrated CRM with ERP to allow operational and financial data to be delivered to employees through CRM
Develop sophisticated business intelligence reporting using Sage Intelligence and Sage Enterprise Intelligence for business users to monitor profitability, job status and overall sales productivity
Implement and customize ACCU-DART barcoding software and scanning units for high-volume manufacturers that are unique to business processes of customer
Comprehensive training for employees to ensure maximum adoption of system
Implementation of Sage 300 third-party add-ons including bin tracking, document management, purchase order workflow and EFT
Fully-managed IT services including network management, IT security, end-user support, servers and workstations, data protection and disaster recovery

Warehousing and distribution have become a very competitive industry in Canada. With players like Amazon disrupting the market, companies must ensure they keep focusing on customer service and...
read more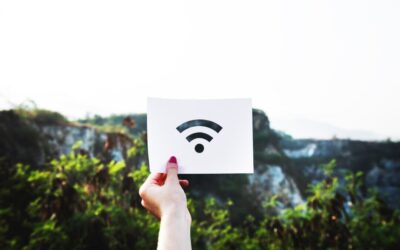 For many businesses in 2020, Wi-fi has become less of a luxury and more of a necessity. While usage varies on a case-by-case, business-to-business basis, the importance of Wi-fi remains the same....
read more
Let's talk about your IT needs.

Indusflow Systems is a Toronto-based managed IT services company that provides a comprehensive portfolio of technology services to small and mid-sized organizations. If your organization needs IT leadership and a dependable partner that focuses on customer service, business continuity and security, reach out to us for a no-obligation consultation.
Copyright © 2023 Indusflow Systems. All rights reserved.